The Illinois High School Association (IHSA) is proud to announce its third class of recipients of the IHSA Distinguished Media Service Award. The 2015-16 honorees include Decatur Tribune Sports Editor J. Thomas McNamara, KOST Broadcast Sales President and long-time IHSA TV producer Jim O'Boye, former Chicago Tribune writer and CLTV host Bob Sakamoto, and the voice of high school sports in the Springfield area, Tim Schweizer of WFMB-AM.
The IHSA Distinguished Media Service Award was created based on a recommendation from the IHSA Media Advisory Committee and seeks to recognize media members who have covered high school sports and activities in Illinois for a significant period of time, while maintaining perspective on the amateur events they report on.
"Congratulations to another outstanding class of deserving individuals," said IHSA Executive Director Marty Hickman. "Tom McNamara is a legend in the Decatur area, while Bob Sakamoto is a name that still resonates with high school sports fans nearly ten years after he moved on to begin his work at DePaul University."
"I'd be remiss though if I didn't mention the very personal connection I share with both Jim and Tim," continued Hickman. "Jim O'Boye is one of the hardest working individuals I have encountered and nearly single-handily kept IHSA sports on television at a time when the broadcast landscape was changing. The great HD broadcasts we have now on Comcast SportsNet Chicago, and the streaming on the NFHS Network are born from his efforts and belief. As for Tim Schweizer, as a New Berlin High School graduate, I can say that he is truly the voice of high school sports in the Springfield area, and as a person, he embodies everything that is good about high school athletics."
IHSA member schools submitted nominations for the award. The IHSA's media advisory committee, and a veteran committee of retired media members that includes former IHSA administrator Jim Flynn, then voted on each nominee. Those who received the required percentage of votes were named honorees with a limit of one winner per IHSA Board Division. Each winner will be honored at a high school event of their choosing during the 2015-16 school year.
"One of the important parts of this award is the recognition within the community," said IHSA Assistant Executive Director Matt Troha. "I look forward to seeing this year's winners being recognized in front of the students, coaches and communities they have impacted with their exceptional work."
A brief bio and information on the award presentation date for each honoree is listed below:
J. THOMAS MCNAMARA
Presentation: Halftime of St. Teresa vs. Maroa-Forsyth football game at St. Teresa in Decatur on Friday, September 4 (7:00 p.m. kickoff)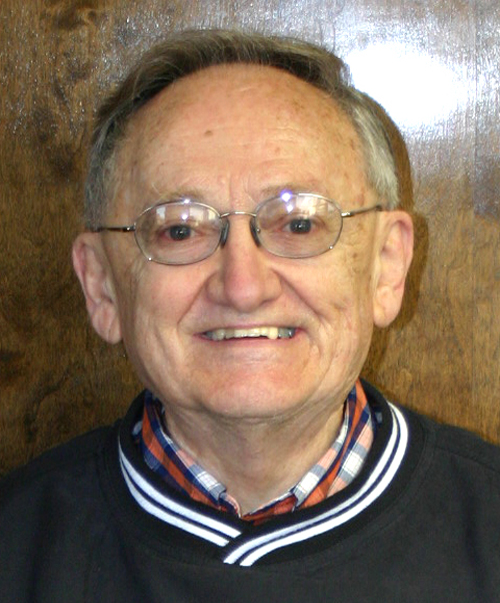 Growing up in Decatur, Tom recalls that his height prevented him from being an athlete as a high school student at St. Teresa, but he dove into sports as a team manager, which eventually led to the late Bob Fallstrom hiring him as a Sports Clerk for the Decatur Herald as a sophomore. He maintained that path while attending Southern Illinois University and 58 years later still finds himself writing sports in Decatur and Macon County, including the last 38 as sports editor of the Decatur Tribune. One of the great high school historians in the state, Tom has penned three historical record books related to high schools sports in the Decatur area, as well as the autobiography of Decatur native Frank Coppenbarger. He has covered a litany of state championship teams in multiple sports and counts those among his favorite memories. A member of the Illinois Basketball Coaches Association Hall of Fame, Tom is active in the Our Lady of Lourdes, where he often visits elderly hospital patients and also served on Richland Community College Board of Trustees for many years. Tom's presentation is fitting in that it features his alma mater, St. Teresa, playing the school that nominated him, Maroa-Forsyth. He also has a grandchild currently attending both high schools, making it even more of a family affair. Tom says the best part of covering high school sports is "Being with the young men and women who play the games and the coaches who sacrifice so much to work with them to help them be the best they can be in their athletic endeavors as well as off-the-court efforts."
JIM O'BOYE
Presentation: Pre-game of St. Rita vs. Loyola football game at St. Rita in Chicago on Friday, October 16 (approximately 7:20 p.m.)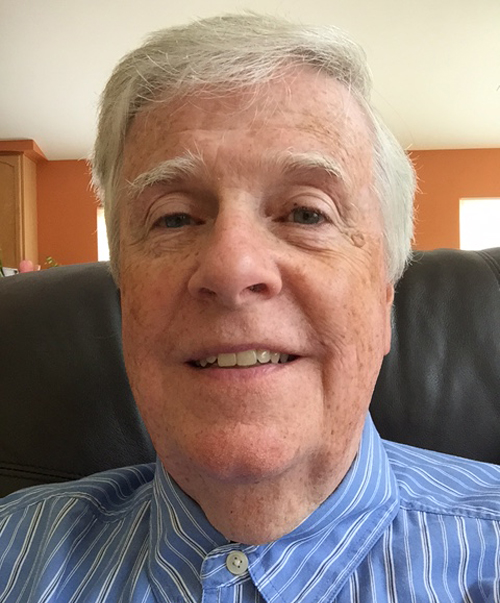 Jim O'Boye will tell you that he spent a total of 16 years producing the television broadcasts of numerous IHSA sport state final events, including football, girls basketball and boys basketball. However, that is a gross understatement, as Jim essentially was the IHSA TV Network for nearly two decades. He worked tirelessly at the site on the day of the broadcasts to produce the events, but also personally tried to ensure that the games were seen from Beloit to Cairo and everywhere in between. A Chicago native (Jim began at Mt. Carmel & graduated from Little Flower HS), Jim's favorite high school sports memory was watching the 1964 state basketball championship game when Pekin beat Cobden. That perspective served him well when he came full circle and began producing America's Original March Madness, which created several other favorite moments, including Staunton's upset of Hales Franciscan in the 1993 Class A title game, Simeon's buzzer beater to win the 2006 Class AA championship, watching Candace Parker dunk Dundee-Crown Christmas tournament and then lead Naperville Central to a pair of crowns, as well as seeing legendary coaches Dick VanScyoc (Manual) and Gordie Kerkman (West Aurora) win state titles. He calls his time overseeing the IHSA TV Network "the greatest job I ever had!" Jim says the best part of covering high school sports is "talking with the coaches, the pure enthusiasm the kids have for the game, and usually having a great seat, especially when I produced the IHSA telecasts."
BOB SAKAMOTO
Presentation: TBA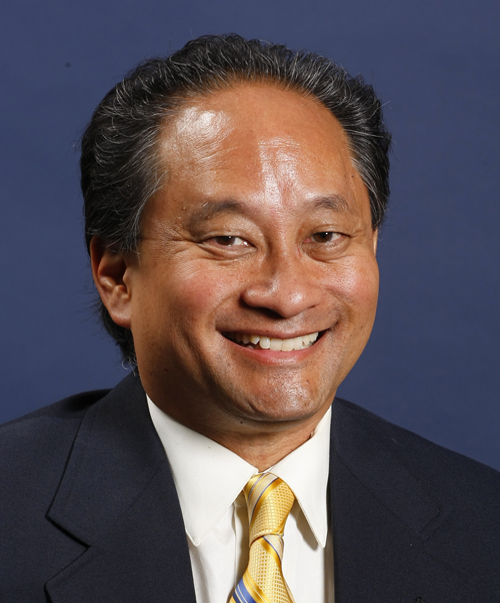 For nearly 25 years, Bob Sakamoto was the face of prep sports coverage in Chicagoland. In addition to being a fixture in the Chicago Tribune's Preps Plus section, he also co-hosted a weekly high school sports show on CLTV and was all-things high school sports. Affectionately known by readers and viewers as "Sako," fans and athletes alike knew that if Bob was at the football stadium, in the gym or at the softball diamond, it was a big game. Bob spent 32 years at the Chicago Tribune and his Emmy-nominated show High School Extra ran for a decade. The Chicago native is a graduate of Lane Tech High School who graduated from MacMurray College and then went on to earn a Master's Degree from Northwestern University. He is a member of both the Illinois Basketball Coaches Association and the Chicago Public Schools Coaches Association Halls of Fame. Bob covered a bevy of memorable teams, legendary coaches and future professional athletes during his tenure, and recalls Isiah Thomas, Glenn "Doc" Rivers, Kevin Garnett, Jon Scheyer, Mark Aguirre, Terry Cummings, Ben Wilson, Dwyane Wade, Jarrett Payton, Quentin Richardson, Corey Maggette, Donovan McNabb, Antwaan Randle El and Napoleon Harris as some that stand out from his career. Prior to his preps career, Bob spent four seasons on the Chicago Bulls beat traveling all over the country trying to describe and record for posterity the ascendant, once-in-a-lifetime phenomenon known as Michael Jordan while also getting to know him as friend. Bob spent four seasons covering the Chicago Bears striving to portray the essence of people like Mike Ditka, Jim McMahon, Mike Singletary, Ron Rivera, Tom Thayer, Richard Dent, Dan Hampton, Jim Harbaugh and Jay Hilgenberg. He says that the best part of covering high school sports is "revealing the true nature of competition among athletes simply playing for the love of the game, along with the passion of a Mt. Carmel football game and the terrific barbecue grill team at Wheaton South football games."
TIM SCHWEIZER
Presentation: Halftime of Springfield HS vs. Chatham Glenwood HS boys basketball game in Central State 8 Boys Basketball Showcase at Prairie Capitol Convention Center on Saturday, December 5 (time TBA)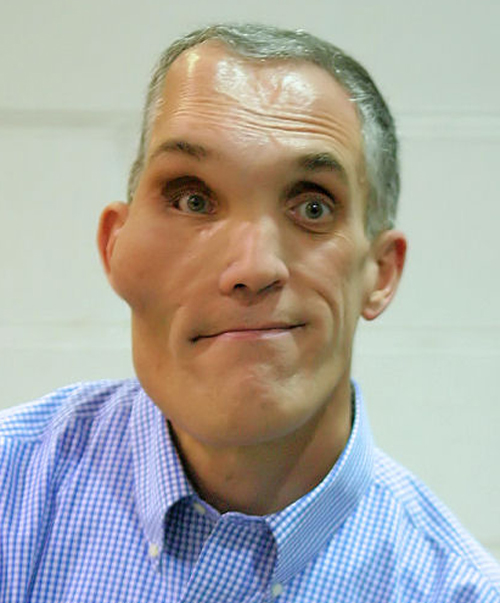 Simply put, Tim Schweizer is the voice of high school sports in Springfield and the surrounding area. His broadcasting career dates back to 1974, when he began calling games on WTAX in Springfield. He remained there until 1997, when he joined the crew at WFMB Sports Radio 1450, where he continues to call games today. A graduate of Springfield High School, who was involved in student council, he earned his Bachelor's Degree at Illinois State University, and later went onto to complete his MBA at Sangamon State University. He says there are "far too many to list" when it comes to naming the top athletes, coaches and teams he has covered, but does offer that he "always enjoys having a good seat to report on history in the making involving local kids" and that "state finals involving local teams are the best." Tim works as a public service administrator for the Illinois Department of Natural Resources and has been involved with community groups including the Springfield Housing Authority, the Boys and Girls Club, Friends of Brookens Library, Springfield Sports Hall of Fame and the Springfield Junior Football League. Tim was recognized by the Sangamon County Principals Association in 2012 when he was named a "Friend of the County" for his 30-plus years of calling the County high school basketball tournament on the radio. As a man known for his ability to captivate an audience on the radio, ironically, Tim keeps it short and sweet when asked what the best part of covering high schools is: "Promoting the good things being done by high school students, while providing a community service by reporting on local kids and local schools." He adds that he "feels blessed to have had great working relationships with local coaches and athletic directors."